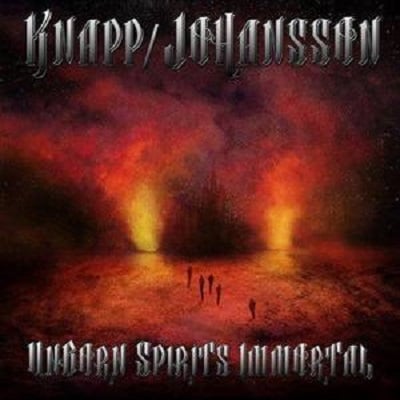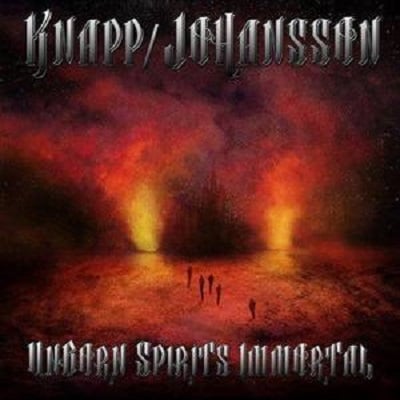 Knapp/Johansson "Unborn Spirits Immortal" 2014
$8.50 / Sold Out
Renown shredders Toby Knapp and Markus Johansson using the moniker, Knapp/Johansson, have joined efforts to deliver an eight-track shredfeast titled Unborn Spirits Immortal. The album is a metallic, progressive monster that offers shredding instrumentals built to melt off your face.
Both guitarists hail from the United States and offer fans a stellar resume of accomplishments. Johansson is the lead guitarist for the Australian Thrash Metal band, 4ARM, as well as lead vocalist and guitarist for Sylencer. Knapp, whose confident skills within many genres of metal and hard rock, has released several instrumental records under his own name and has been a key member of Darken, Onward and the Black Metal project Waxen.
Unborn Spirits Immortal is a tour de force of shredding, aka blitzkrieg. The album, which features eight songs, is broken into halves; four songs were written by Knapp, and four songs were written by Johansson. With both guitarists collaborating together, they share the spotlight, performing solos and lead runs on all the music.
The technical virtuosity of Knapp and Johansson, both, are on full display. There are plenty of harmony runs, melodic passages and blistering solos that standout over the sound bed of the rhythm guitars, bass and drums. This style of instrumental release would rest comfortably among the shelves of Shrapnel Records guitar shred studio releases in the '80s. Even though the album is geared toward instrumental guitar fans, the music is not so aggressive that it is unlistenable. In fact, it would be a great accompaniment to a workout or a long road trip.