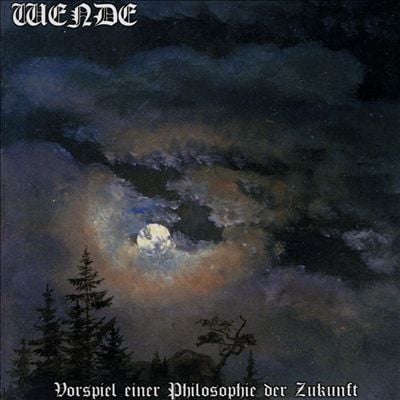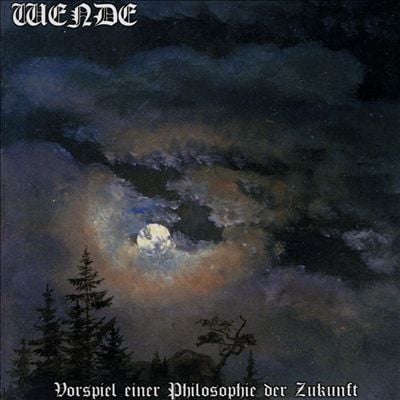 WENDE "Vorspiel einer Philosophie der Zukunft" 2015
$10.50 / On Sale
Moribund Records unveils one of black metal's best-kept secrets: WENDE and its debut album, "Vorspiel einer Philosophie Der Zukunft". Hailing from rural and deeply wooded Washington state, WENDE is the sole vision of one Zamiel, and to date, his two albums have been self-released in super-limited quantities. Much like his "The Third and the Noble" Masterpiece released earlier this year by Moribund, this is simply some of the best Burzumic black metal since...well, Burzum. Strong words, perhaps, but the proof is there across these six tracks: melancholic, emotive, and truly isolationist, WENDE's "Vorspiel…" will soundly restore lost wisdom and offer many journeys to the stars.
* The Ultimate Burzumic USBM Band !!!
* Cult mystical cover art by Johan Christian Dahl.
* New highlight of the US Black Metal scene!
* Mandatory for fans of Burzum, Krohm, Manes, Thrall and I Shalt Become.
01. …Of War or 'Der Ritter'
02. …Of Death or 'Verklarung'
03. …Of Truth or 'Nichts und Schönheit'
04. …Of Solitude and the Self or 'Dasein'
05. …Of Time or 'der Ring des Kosmos'
06. …Of Nature or 'Hercynian'